BlackBerry DevCon App on WebWorks

Posted: November 7, 2011 | Categories: BlackBerry
During BlackBerry DevCon 2011 I did some analysis of the BlackBerry DevCon 2011 mobile application; it was part of my everlasting "What Were They Thinking" series of articles. In the article, I postulated that the application was a BlackBerry WebWorks application which made sense since it's RIM's direction for mobile application development on BlackBerry and because it's a cool and quick way to build mobile applications.
Quickly after I wrote that article, I was able to validate that it is a WebWorks application. I was working in the application and accidentally selected some of the text on one of the screens (or should I say pages since it's a WebWorks application?) and saw the screen shown in the following figure. Those little blue pointy things shown in the figure are the text selection icons you get when working within the browser.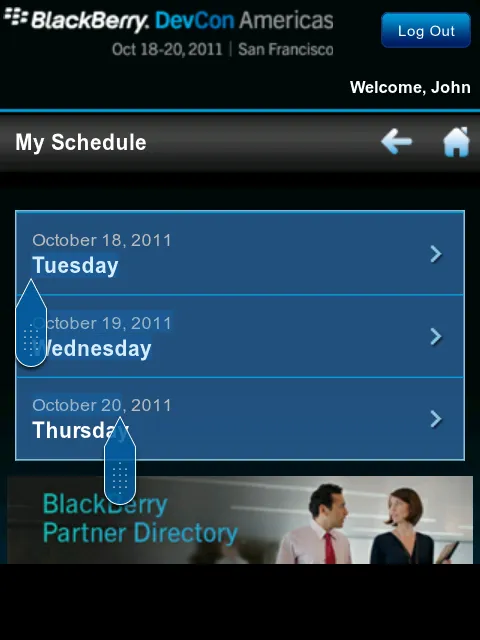 I wonder if there's a way to turn that off in WebWorks? There should be, but I haven't seen any settings in the config.xml file that would allow that. Something for RIM to consider adding.
Next Post: (more) PhoneGap Build Problems
Previous Post: What Were They Thinking 11
If this content helps you in some way, please consider buying me a coffee.