Apache Cordova 4 Programming Site Retired

Posted: February 9, 2022 | Categories: Mobile Development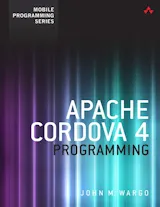 I shutdown the web site for my Apache Cordova 4 Programming book today. The book published way back in 2015, and Apache Cordova has evolved a lot since then.
You can still buy the book on Amazon and other places, but there's no longer the need for a promotional website for the publication. Don't worry, the code from the book is still up on GitHub.
If this post helps you in some way, please consider buying me a coffee.