GitHub JavaScript Module Used By Panel

Posted: May 15, 2023 | Categories: Web Development
This isn't going to be an earth shattering post, but I was looking at the GitHub page for the Eleventy Plugin Post Stats project I wrote about in an earlier post. I noticed that there was a section on the page I never noticed before, Used by.
Apparently when you publish a JavaScript module to GitHub then use it in another project published to GitHub GitHub shows you all the projects that use the module on the module's page. That's pretty cool and, I assume, time saving. Its cool to see GitHub add quick little time-saving features to the portal.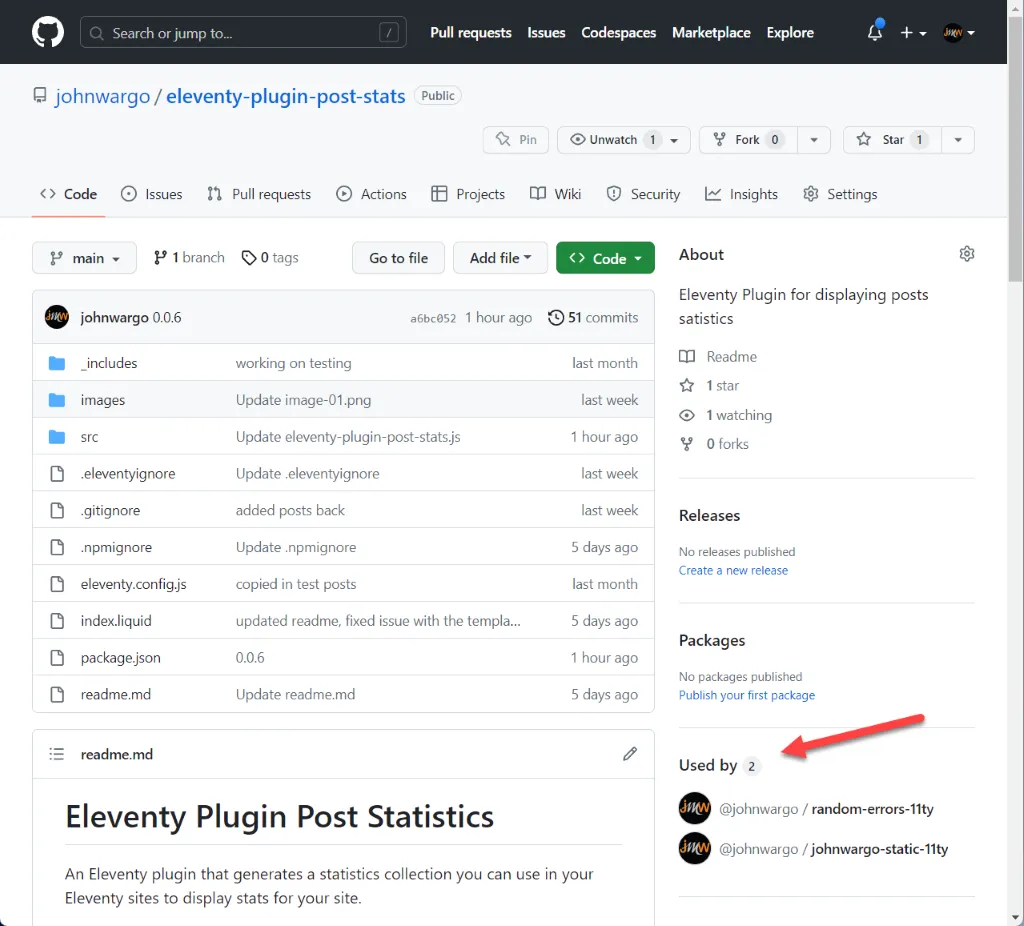 If this post helps you in some way, please consider buying me a coffee.