Relaunched A World Without Apps

Posted: May 28, 2023 | Categories: Miscellaneous
Back in 2016 I created a site called A World Without Apps where I published articles about voice interfaces and how they would replace many mobile apps. After letting the site languish for many years, I finally brought it back to life last week with a new look and new purpose.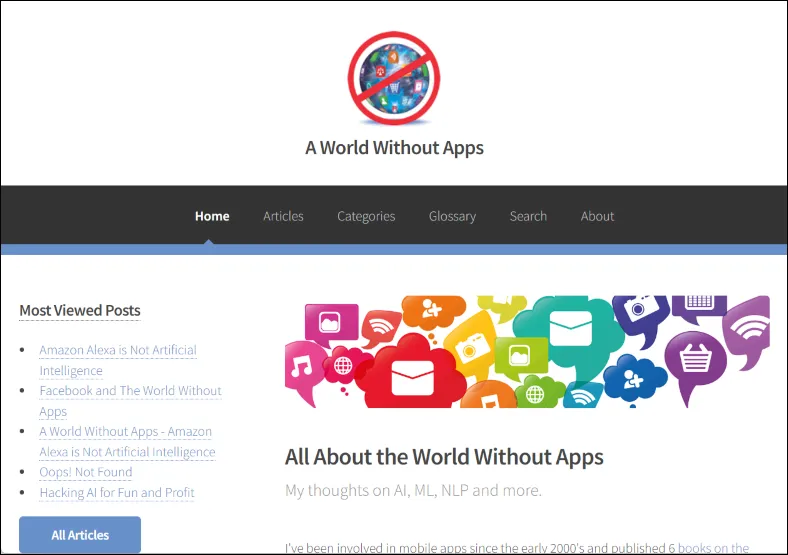 Voice-based systems are still a thing and much more prevalent too, my 2018 Audi and my wife's new VW both have voice response systems built in, so I was right back in 2016. What's happened lately, and why I brought the site back to life when I was about to kill it, is that chat-based AI systems are very big in the news right now and I have some things to say about them.
You can find the site at https://aworldwithoutapps.com and I hope to write there as frequently as I write here. Stay tuned.
Next Post: Eleventy Displaying Posts from Another Site
Previous Post: My Take On GitHub Projects
If this content helps you in some way, please consider buying me a coffee.
Header image: Photo by Marcos Paulo Prado on Unsplash